Little Hedgehogs with Little Ribbons- Soft Pink Lavender
$

95.00
Sold out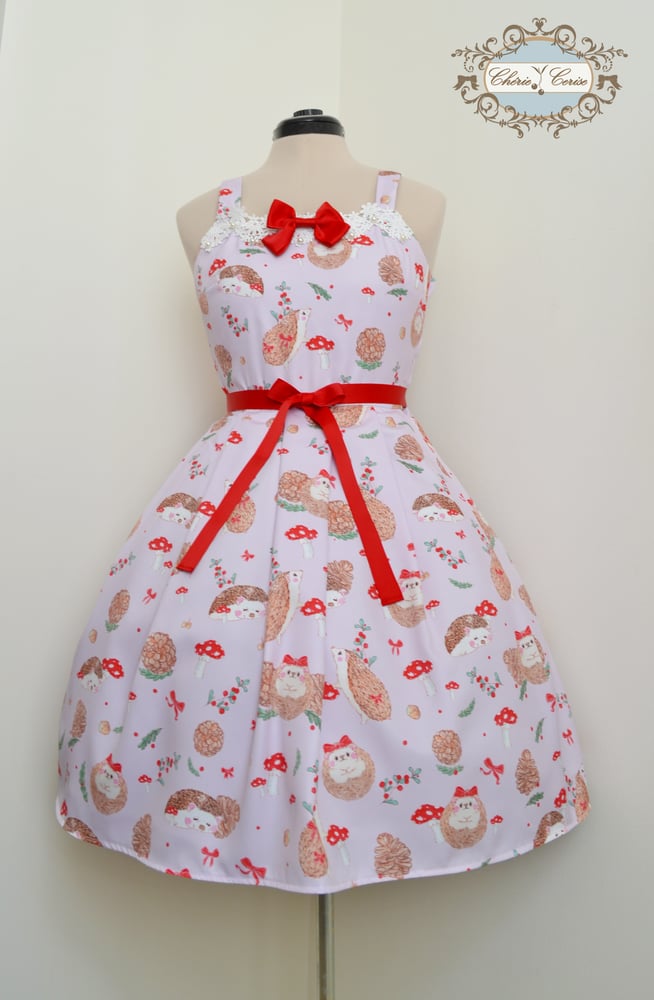 The cutest little woodland Hedgehogs looking all pretty and fancy with their little red polkadot ribbons~
Made in collaboration with Chilean Illustrator Maggie Aikawa, who gave life to our woodland dream in her lovely unique style.
Fabric is a medium weight polyester that has the softest sheen, a fully shirred back, waist cut and detachable red ribbon. It's fully lined, with a side zipper and a pocket on the other side~ Shoulder straps are adjustable.
**International Shipping is included in price**
***Ships within 5 days***
Measurements:
*Taken directly from the garment. Although they may vary some centimetres*
*We always recommend to leave some difference from your body measurements for a better fit*
Size 1:
Bust: 80~100 cm
Waist: 62~87cm
Skirt Length: 54cm
Total Length: 94cm
Size 2:
Bust: 90~115cm
Waist: 72~100cm
Skirt Length: 54cm
Total Length: 96cm
** $65.000 pesos chilenos, IVA incluído, para compras nacionales en efectivo/transferencia/
Pagos por tarjeta de crédito/Redcompra via Webpay, que debe ser solicitado vía mail.
Para compras nacionales enviar mail a [email protected] con el item, color, talla, medio de pago y de entrega que desees~**